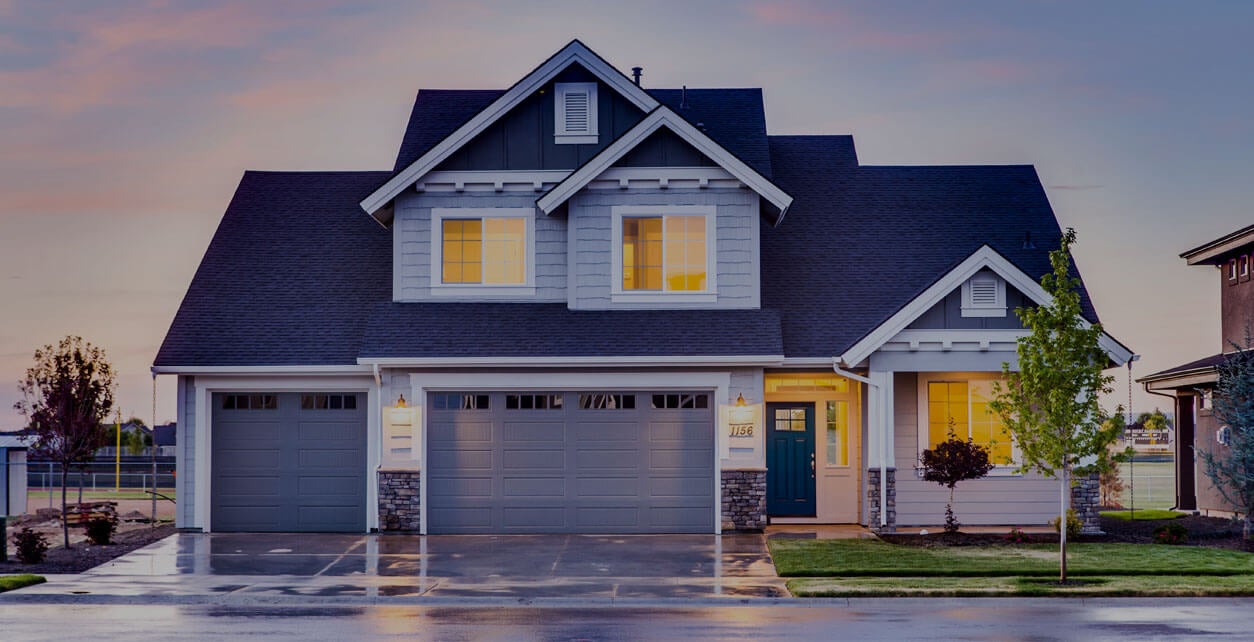 In real estate, first impressions matter. The feeling a buyer gets when they first lay eyes on your home will shape the way they see the property thereafter. Does it look appealing? Is it well maintained? Does it seem like a place they want to live? The answer to these questions – formed in the first few seconds – can make or break the sale. This is why curb appeal is so important – and why maximizing it can make a big difference to your bottom line.
Luckily, there are a ton of ways to make a home shine – and draw prospective buyers – without investing a lot of time or money. Below, I've listed some of the top recommendations I make to clients to help get them the best bang for their buck.

1) Make an Entrance

The front door on any home is a natural focal point. When a visitor first arrives at your house, their eyes will naturally look for the way in. As a home seller, you should make sure this feature makes a powerful, positive first impression. This can be done with a few easy changes:
Paint the door a vibrant colour

, one that contrasts and coordinates with the home's exterior and fits with its personality. If you're not sure what colour will work best, try downloading a front door paint app and scrolling through some options. It's fun and very effective.

Consider replacing a painted door with stained wood

. This costs more than a coat of paint, obviously, but it adds a real sense of elegance and refinement that can help justify a higher selling price.

Add or replace moldings around the door

– or repaint the ones you have. This helps make it pop.

Augment it with simple, tasteful, non-seasonal décor

. This can be done in an afternoon, and it can make the entrance that much more inviting.
2) Clear a Path
Along with the front door, the front path is one of the first things a visitor will take in, so it's important to ensure it makes them feel welcome and that it appears well maintained. If the path to your door is looking a little dog eared – or if it's disappearing entirely – take steps to clean it up and redefine it. This might involve filling cracks, resurfacing it, laying new stone or brick – or just using plants and lighting to create clearer lines. This is generally a easy fix that can go a long way to making the home seem put together.
3) Scrub Like You Mean It
Nothing hurts a first impression more than dirt. If you want to get the best price you can for your home, make sure it's spotless – both inside and out. This means power washing the grime off your siding, walkways, driveway, porch, and garage door, removing any stray cobwebs from around light fixtures, cleaning the gutters inside and out and scrubbing away grit anywhere else you spot it. Cleaning is time consuming but inexpensive, and it can transform the whole property.
4) Do Those To-Do's
If anything on the outside of your home is broken – a porch light, a piece of trim, a doorbell – it can give a prospective buyer the impression the structure hasn't been maintained. If this light doesn't work, they wonder, what's going to give out next? Before you put your house on the market, dig out that To Do list, set aside a weekend and make all the repairs you've been putting off: swap out dead lightbulbs; repair that wonky shutter; screw in the loose house numbers; fill those cracks in the driveway. It feels good to get these things out of the way and it can dramatically speed up a sale. 
5) Give the Yard a Haircut

It's not just the structure itself that matters; buyers will cast a critical eye over the whole property, so it's vital your front and back yards look cared for. Weed the flowerbeds; trim the hedges; replace dead, dying or out-of-control shrubs; send the gnomes packing. 


Most importantly, make sure the lawn is looking its best. In the weeks leading up to a listing, be sure to water, fertilize, weed, cut and contour the grass to give it a lush, manicured look. If water restrictions, time constraints or other factors make this impractical, consider alternatives such as replacing it with a shrub bed or bringing in new sod. If, like me, you suffer from a brown thumb, you can even hire a pro for a day to give the yard a once-over. It's affordable and well worth the investment.

6) Let There Be Life

A touch of green can bring a home to life. If the exterior feels a little drab, consider adding planters, window boxes, hanging plants or other greenery to key focal points – particularly around the doors and windows. To give it a little more pop, you can buy a few outdoor plants from the local garden centre and create a container garden. It's inexpensive, it can be done in a day or two, and it can help persuade a buyer this is a place they want to live.

7) Find Your Balance

There's something about visual balance that pleases the eye. If a home has symmetry, it will look good to a prospective buyer – even if they're not sure why. Adding matching lights, matching hanging plants or other paired features to either side of a focal point – an entryway or garage door – can go a long way to creating that feeling of satisfaction.

8) Swap Out the Mailbox

Mailboxes are another feature that draw the eye as visitors approach a property. If the mailbox at the end of your walkway looks drab or a little long in the tooth, consider giving it an upgrade: paint the post, surround it with flowers, and paint or replace the box with a newer model that reflects the home's personality. It can create a sense of welcome at relatively little cost.

9) Spruce Up the Garage Door

For most of us, the garage door is a piece of hardware we don't think much about. It's the thing that keeps the car and our assorted boxes of junk safe from the elements and that's about it. In fact, it's a big piece of your home's exterior – and a surprisingly strong attractor of your buyer's attention, so it should look as clean and appealing as the rest of the house. If yours is starting to show its age, consider painting it. This can dramatically improve your home's visual appeal for a lot less money than a replacement.

10) Update the Metal Bits

Over time, the hardware on the outside of a home can start to look tarnished and – over many years – out of date, creating an impression of age and griminess that detracts from the home's appeal. Polishing or replacing these items – mail slots, light fixtures, door knockers, house numbers and so on – will remedy this, adding to the home feeling of cleanliness and newness. If you choose to replace hardware, be sure to pick out pieces that coordinate with one another, that contrast with the surfaces they're fixed to, and that fit with the home's esthetic.

11) Light the Outdoors

Prospective buyers won't always view homes during the day, so lighting can be important. Consider using low-voltage outdoor lighting to illuminate paths, trees or the front of the house. It's an affordable upgrade that can add impact and sophistication.

12) Take the Living Room Outside

If you have the space, create an outdoor seating area complete with cushions and throw pillows. It'll make the property feel inviting and help your buyers envision themselves kicking back in the yard.

13) Take down the Christmas lights

This might seem obvious, but it's surprising how often homeowners forget about it in the busy lead-up to listing a home. Set aside some time, grab a ladder and take down the holiday lights from the eaves. Leaving them up out of season can spoil the home's clean lines and create the impression it's poorly cared for.

14) Repaint the exterior

This one is a bigger investment, but it can pay for itself many times over. If your home is looking tired – and pressure washing isn't going to cut it – hire a professional to repaint the exterior in colours that fit the personality of the home. If you can't afford a full redo, consider repainting just the facia board. Even that can be transformative.