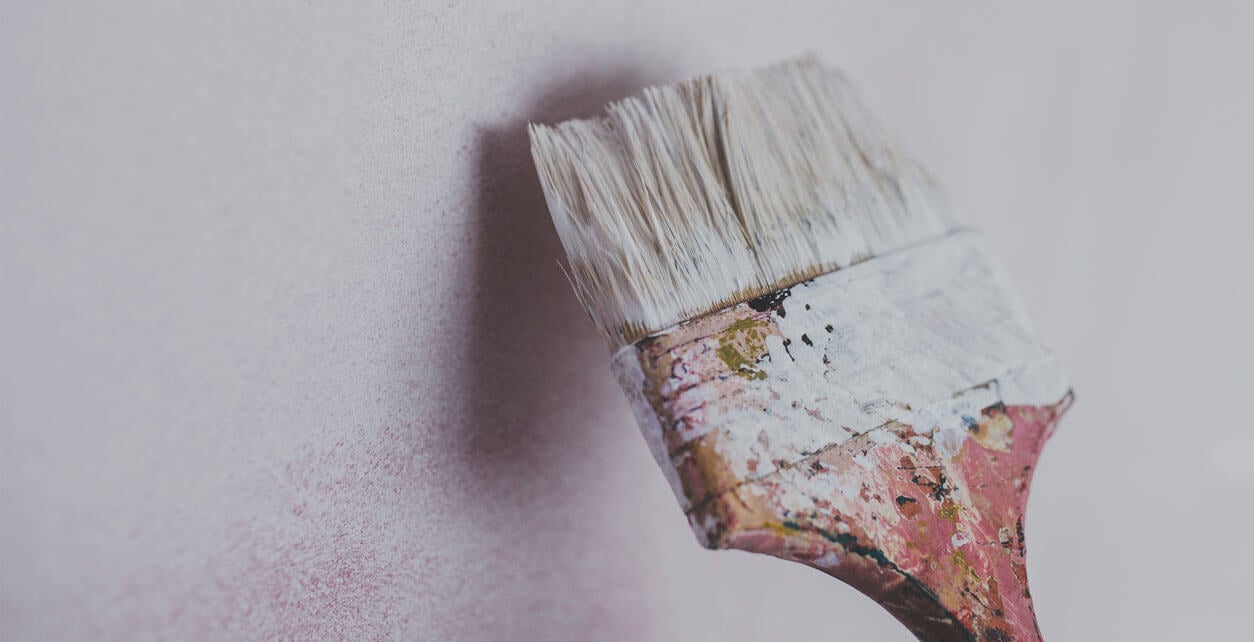 A renovation can make a big difference to the sale price of a home: the better your property shows – the better it looks and feels to a buyer – the more it will fetch on the market. But for a lot of homeowners – especially those with a limited budget – it's not clear where to start. Should they redo the bathroom? Should they knock out a wall? Where should they put their money to get the biggest return?
Every home is unique, so there's single answer to this question, but experience has shown there are a handful key changes that consistently pay dividends. Below, I've listed 11 affordable upgrades that I most often recommend to clients who are looking to get the biggest bang for their buck.
1) Refresh the Kitchen
Generally speaking, this reno that has the biggest impact on sale price, ahead of any other. Your kitchen looms large in the minds of buyers; if it looks good, it will raise the perceived quality of your entire home. If you can't afford to remodel the kitchen from top to bottom – a change that can run into the tens of thousands of dollars – you can still upgrade some key components to boost value. These include: adding brighter lighting; painting cabinets a lighter colour (usually white), replacing cabinet hardware; adding or replacing kitchen tiles; and swapping outdated appliances for stainless steel models (even one will help). If you're looking for inspiration, check out home décor magazines or sites, and lift the ideas that will work for your home.
2) Transform the Bathroom
After the kitchen, the bathroom is probably the most important driver of home value. Again, if you can't afford a full remodel, consider replacing the most impactful elements. These include countertops or vanities, tiles, lighting, paint and wallpaper. Even towels, rugs and shower curtains will make a difference – anything you can do to make it feel clean, bright and contemporary.
3) Renew the Floor
Buyers may not always realize it, but flooring has a huge impact on their feelings about a home. A good floor will make a room feel clean, well-put together and luxurious, while tired flooring will have the opposite effect, making the home feel worn and out of date. If you have aging carpet, replace it with hardwood or laminate; if you have hardwood that's looking down at the mouth, hire a professional service to refinish it – or seek out advice and take on the job yourself. If you can't afford to upgrade all the floors in the home, start with the most worn areas and work up from there. Even a partial upgrade will be worth the investment.
4) Paint the Interior Walls
This might be the most common piece of advice real estate agents give their clients – and for good reason. Adding a fresh coat of paint throughout the home – especially in a bright, neutral colour – is a relatively easy, inexpensive way to make rooms feel cleaner, larger, newer and better maintained.
5) Eliminate Popcorn Ceiling
Few things date a home more obviously than textured ceilings, meaning it's well worth your while to remove them. You can do this yourself by applying specialized remover to the textured material (available at most hardware stores), scraping it off, and sanding the ceiling and repainting it (note that in older homes, ceilings may contain asbestos, so if you're unsure, consult a professional before you start). Once the job is done, and if a little ornamentation fits with the personality of the home, you can consider installing crown moldings to lend the room a classic, elegant look.
6) Revitalize the Entrances
The front door is a natural focal point for your home; when a visitor first arrives outside your house, their eyes will naturally look for the way in, and what they see there will be key to shaping their first impressions. For this reason, it's vital that your door create a powerful; positive impact. A few simple changes can help make that happen: Painting it a vibrant colour that contrasts and coordinates with the home's exterior (or replacing it with stained wood); adding or replacing the moldings around it – again with an emphasis on contrast; adding matching lights; replacing door hardware with something up to date; adding fresh planters to the porch – even swapping out the doormat. Any of these changes, alone or in combination, will help to make sure your buyer's first impression is the right one.
7) Expand your storage
Storage is a top consideration for many buyers; if they don't think they can fit their stuff in your home, there's a good chance they won't be interested. If your home falls short in this respect, consider installing shelving systems in the closets, the garage or other underused spaces. It will help resolve a problem for buyers and eliminate a potential obstacle to a sale.
8) Polish the Approaches
Much like a drab front door, an aging front path or cracked driveway can create a bad first impression for those viewing your home, making the whole property feel old and poorly maintained. If a full replacement is out of reach, consider hiring a professional to resurface the approaches – and add an upscale brick or stone finish, if appropriate. It's a relatively quick job, and it involves significantly less expense than digging up old concrete and laying down new.
9) Replace Dated Fixtures
Fixtures are an often-overlooked detail that can have a big impact on a prospective buyer. By trading outdated lighting, door handles and other hardware for updated equivalents – and swapping standard light switches for dimmers – you can take a few decades off your home at very little cost.
10) Swap out the Water Heater
In recent years, homeowners have become significantly more environmentally conscious, making old, inefficient appliances a liability for those looking to sell. For a modest investment, you can replace your aging standard water heater with a more energy-efficient tankless device – and market it as a feature for frugal and energy-conscious buyers.
11) Consult a Designer
Many homeowners assume that the services of an interior designer are out of reach, relying instead on their own instincts when it comes to refurbishing their property. In fact, this isn't always the case; many designers offer consulting services that fit in a typical budget for renovation. This type of consultation can be well worth the investment, since a trained professional can generate ideas that might not have occurred to you, and set out a plan that will add a sense of cohesion and sophistication to the end result.